Son más increíbles de lo que te imaginas
En julio del 2014, junto con grupo de participantes del GSP14 de Singularity University tuvimos la oportunidad de probar el primer prototipo del Meta Glass. Estos son unos lentes de realidad aumentada que te hace sentir como si fueras Tony Stark.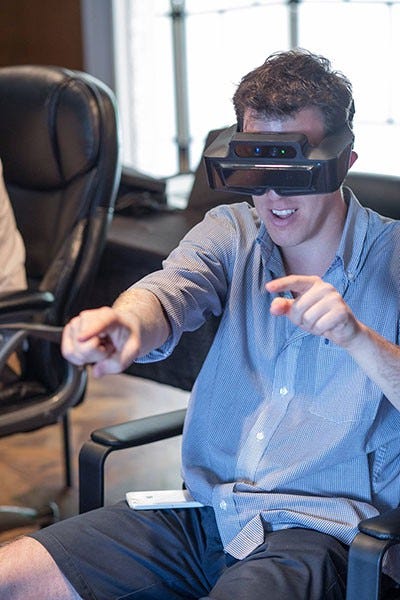 Meta 1
Al inicio no impresiona mucho, pero ni bien empiezas a manipular los objetos con tan solo tus dedos, ¡todo cambia!
Hace un par de semanas atrás en el TED, el CEO de Meta anunció el lanzamiento del Meta 2.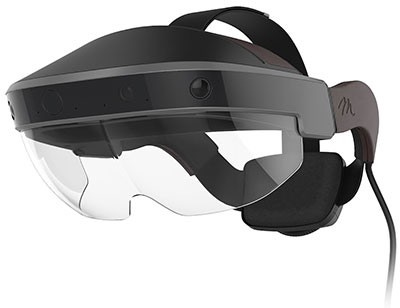 Meta 2
Es una versión totalmente mejorada, desde el aspecto estético hasta su funcionalidades más avanzadas. Ya se encuentra SDK del Meta 2 a la venta para que los desarrolladores construyan sobre esta plataforma. Les comparto la presentación en TED.
¿Que debemos aprender para desarrollar en el Meta 2?
Hace unas semanas atrás cuando participé como Entrepreneur-in-Residence en blackbox.vc, tuve la oportunidad de escuchar a Robert Scoble compartirnos sobre la realidad virtual y aumentada. En ese momento Robert era el evangelista de Rackspace, hoy se ha retirado de la empresa para dedicarle todo su tiempo a la realidad aumentada. Así nos comparte en su post:
I'm leaving Rackspace to join Upload VR
The news is now out: http://venturebeat.com/2016/03/10/robert-scoble-leaving-rackspace-for-uploadvr-to-explore…medium.com
Lo que nos dice Robert es que los conocimientos que van a ser muy útiles para estas nuevas plataformas es el manejo de unity3d y algún software CAD. Esto es adicional a otros conocimientos que uno debe de tener, por ejemplo, programar en lenguajes como javascript, python, ruby o C++.
Los invito a que conozcan más sobre Meta, definitivamente será parte de nuestro futuro junto con otros innovadores como Oculus Rift y Magic Leap.
Notas del Editor: Este post fue originalmente publicado el 15 de Marzo, ha sido mejorado y actualizado.